We value our Trade Unions who are very actively involved in the improvement of the Corporation.
Employees of the NTC are represented by Six Trade Unions, namely TIWU, NTCEU, NTCSA, UBIW, BITOU, and TCEU. The Management and the Trade Unions hold a regular monthly Joint Negotiation Council to promote a healthy industrial relations and bring continuous improvement to the welfare of our employees and Corporation.
The NTC is pleased with recent government position to extend the collective bargaining interim allowance of Rs 1000 to all NRB governed employees.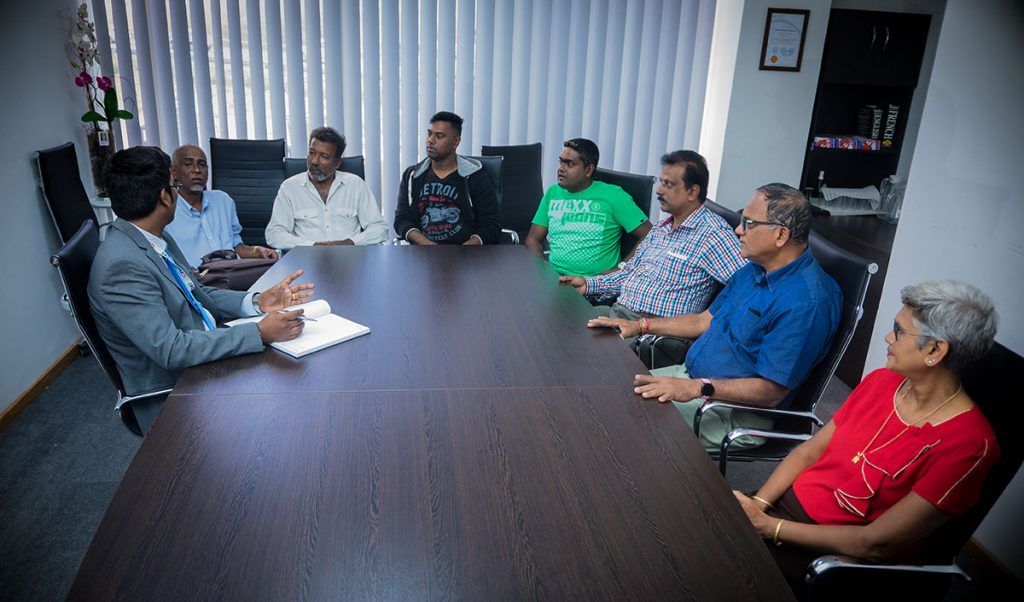 Union

President

Secretary

National Transport Corporation Employees Union
(NTCEU)
Remy Ollier Street , Bonne Terre Vacoas

Anandrao Isram

Chetanandsing Mutty

Transport Industry Workers Union (TIWU)
Remy Ollier Street, Bonne Terre Vacoas

Hamrag Roy

Armoogum Ramasawmy


Transport Corporation Employee's Union (TCEU)
Royal Road, Bonne Terre Vacoas

Premnath Moocheet

Krishnaduth Gobin

Bus Industry Traffic Officers Union (BITOU)
Tamil Temple Road, Surinam

Rajendra Lufor

Guruduth Bancharam

Union of Bus Industry Workers
(UBIW)
Cnr J.B Pitchens & James Russell Streets, GRNW

-
Alain Kistnen

National Transport Corporation Staff Association (NTCSA)
Bonne Terre, Vacoas

C. Lulith

Babita Ramdewon (Mrs)